UI/UX design is all about creating intuitive and enjoyable experiences for users. As a UI/UX designer, it's important to constantly strive for ways to improve the user experience of the products you design.
In this article, I will help you unlock the power of design with these secrets for designing intuitive and user-friendly interfaces.
From the latest design trends to tried and true techniques, these strategies, tips, and tricks will help you take your UI/UX design skills to the next level.
Don't forget to check these 11 Figma tips for efficient workflow because they will save you lots of time, so you can finish more projects and manage your time effectively.
And if you are new to UI/UX design, this article on the difference between UI and UX is just for you.
So let's dive in and discover the UI/UX design secrets and strategies to succeed in that world:
1. Keep it simple and minimalistic. Less is often more in UI/UX design, as too many elements can be overwhelming and confusing for users.
2. Use hierarchy to guide the user's attention. Use size, color, and other design elements to highlight the most important information and guide the user's eye through the interface.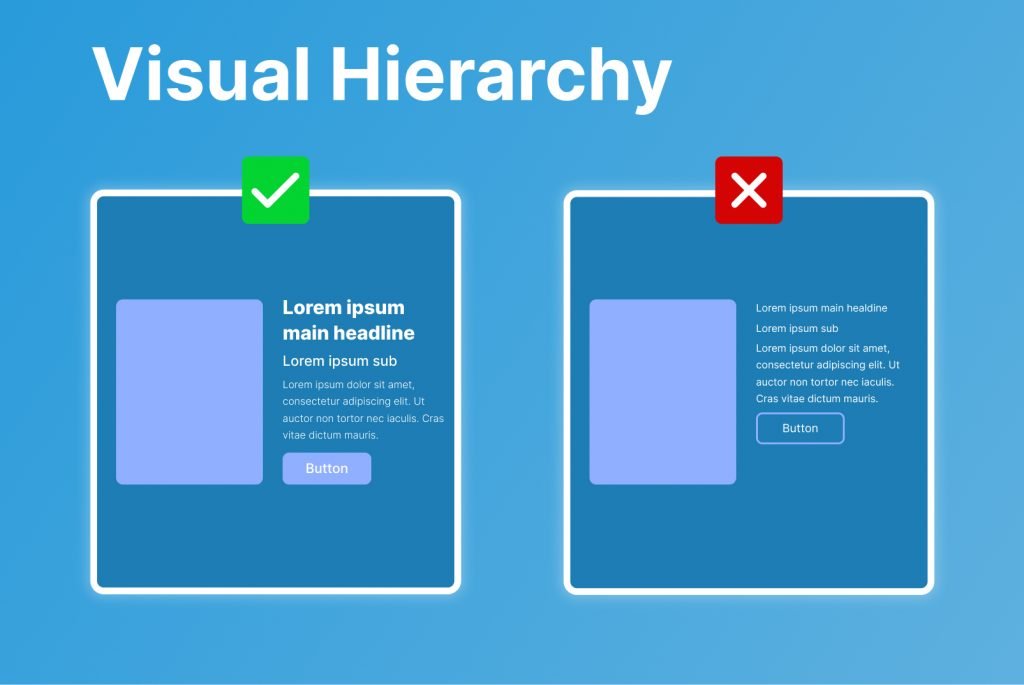 3. Make sure the interface is accessible. Designing for accessibility means creating an interface that is usable by as many people as possible, including those with disabilities.
4. Use consistent design elements. Consistency helps users understand the interface and feel comfortable using it. This includes using the same style of buttons, icons, and other elements throughout the interface.
5. Use whitespace effectively. Whitespace (also known as negative space) can help break up the interface and make it easier to read and understand.
6. Use color carefully. Color can be a powerful design element, but it can also be overwhelming if used improperly. Use a limited color palette and choose colors that are appropriate for the purpose of the interface.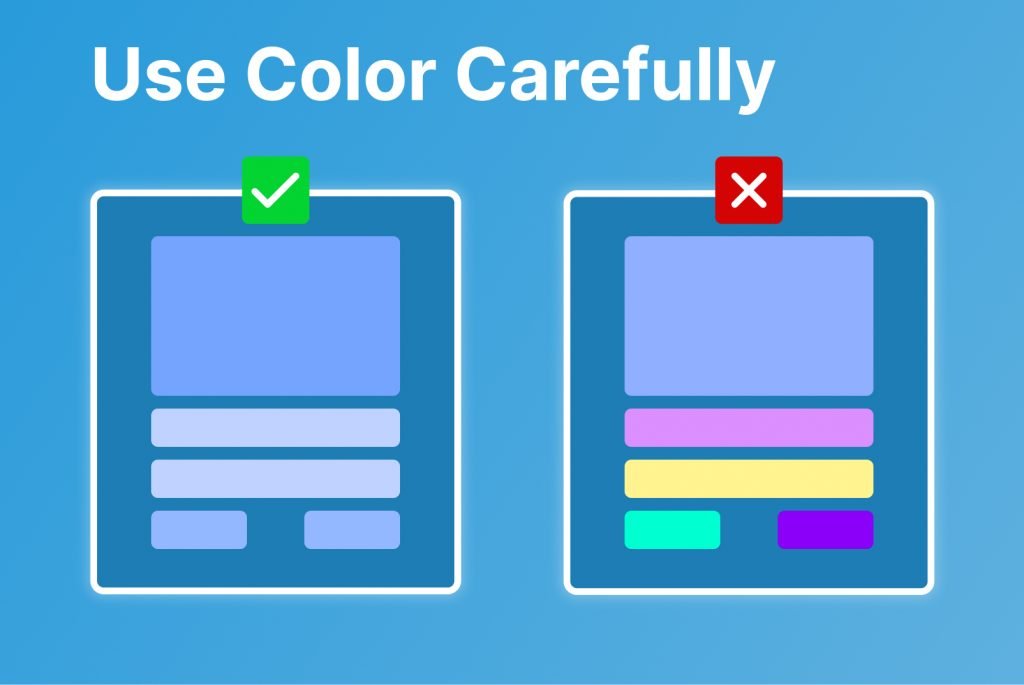 7. Use typography effectively. Choose a clear and legible font, and use appropriate font sizes and styles to differentiate between different types of information.
8. Make sure the interface is scalable. As the product grows and evolves, the interface should be able to scale and adapt to meet the changing needs of users.
9. Make sure the interface is responsive. With the increasing number of devices and screen sizes, it's important to ensure that the interface looks and works well on all devices.
10. Test the interface with users. User testing is a crucial step in the design process, as it allows you to see how real users interact with the interface and identify any problems or areas for improvement.
11. Use storytelling to engage users. A well-crafted story can help users understand the purpose and value of the product, and make the interface more engaging and memorable.
12. Use micro-interactions to add delight. Microinteractions are small, interactive elements that can add personality and delight to an interface.
13. Use data to inform design decisions. Data can help you understand how users are interacting with the interface and identify areas for improvement.
14. Consider the user's context. Think about where and how users will be accessing the interface, and design accordingly.

15. Use images and graphics sparingly. Images and graphics can be a great way to add visual interest to an interface, but they can also be distracting if used excessively.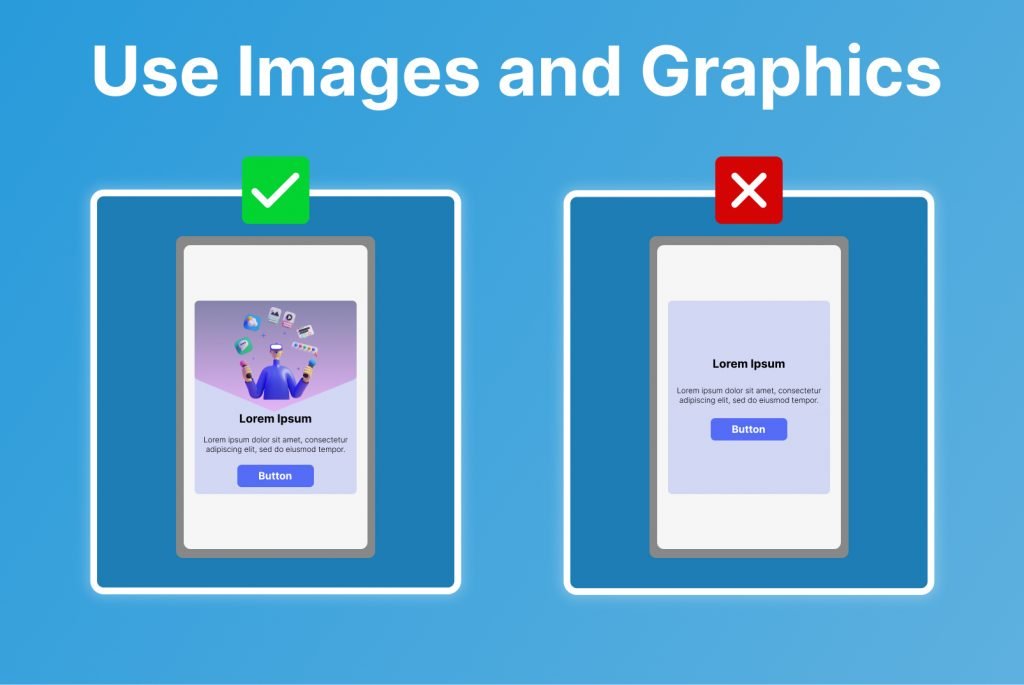 16. Make the interface fast and efficient. Users expect interfaces to be fast and responsive, so make sure to optimize for performance.
17. Use contrast to highlight important information. Contrast can help draw the user's attention to important information and make it easier to read and understand.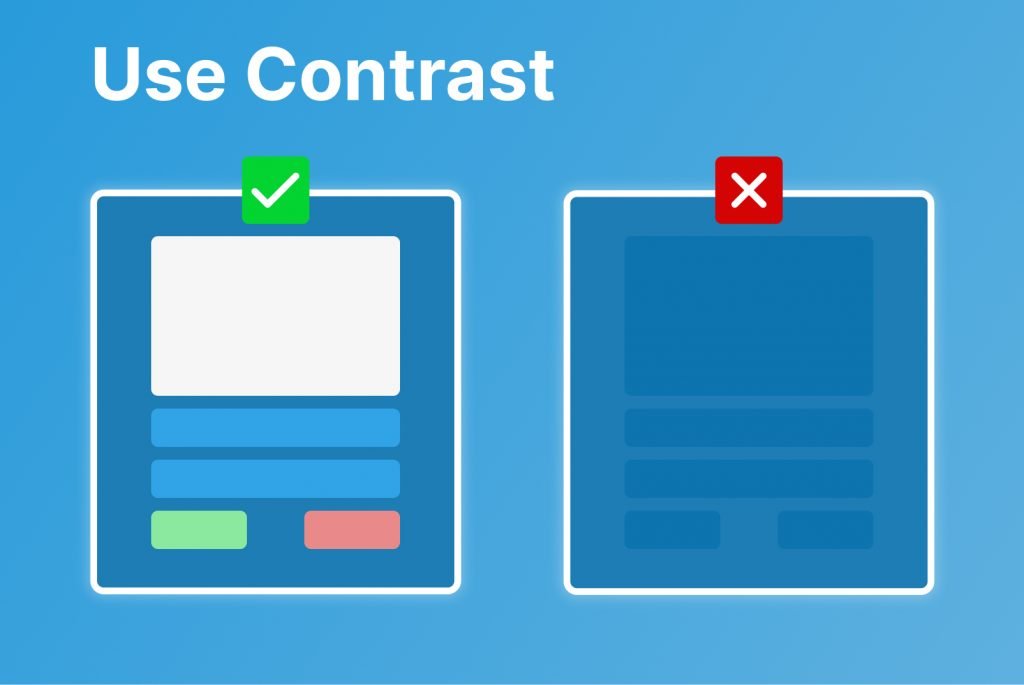 18. Use animation sparingly. Animation can be a powerful design element, but it can also be distracting if used excessively.
19. Use icons effectively. Icons can be a great way to add visual interest to an interface, but they should be used sparingly and be easy to understand.
20. Use the golden ratio to create visually pleasing layouts. To use the golden ratio in layout design, you can apply it to the dimensions of your layout elements, such as the width and height of a rectangle, or the size of a font.
21. Use grid-based layouts to create structure. Grid-based layouts can help create a sense of structure and organization in the interface.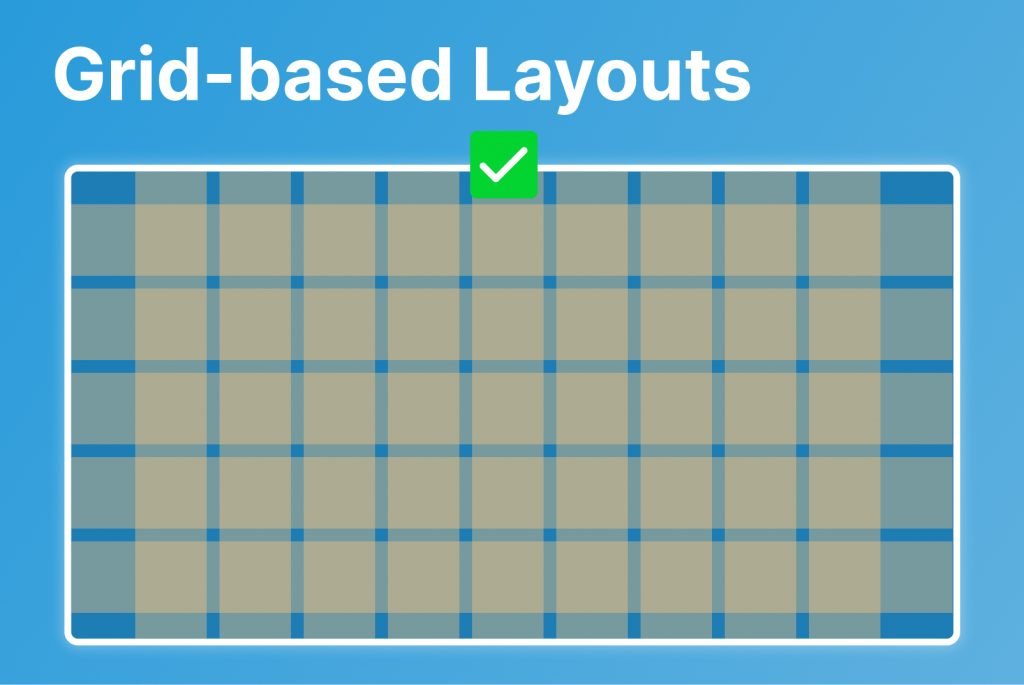 22. Make the interface intuitive and easy to use. Use familiar design patterns and try to anticipate what users might want to do next, so they can easily navigate through the interface.
Conclusion
The field of UI/UX design is constantly evolving and there are always new secrets and techniques to learn and master. By implementing these strategies, you can improve your website's visibility and rank on search engines, which can help drive more organic traffic to your website.
Also, by staying up to date with the latest design trends and constantly improving your skills, you can create user experiences that are not only visually appealing but also intuitive and user-friendly.
Remember to always keep the needs and goals of your users in mind, and don't be afraid to experiment and try new things. With the right mindset and a willingness to learn and grow, you can become a master of UI/UX design.